Auction: Les Dames Mystérieuses Bracelet by Sihaya Designs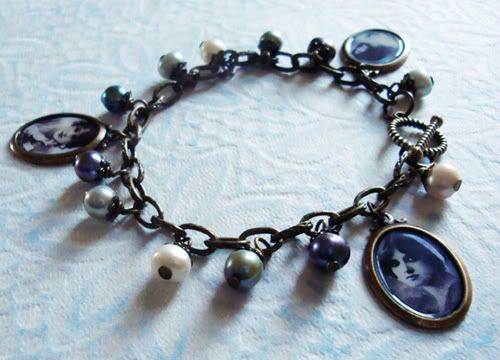 This bracelet features three cameos of vintage photography-- three gorgeous, mysterious women caught in time. It also features pearls in shades of plum, iris, ivory, and silver. Chain and findings are brass, and the bracelet closes with a toggle clasp. It measures 8".
Bidding to start at $20.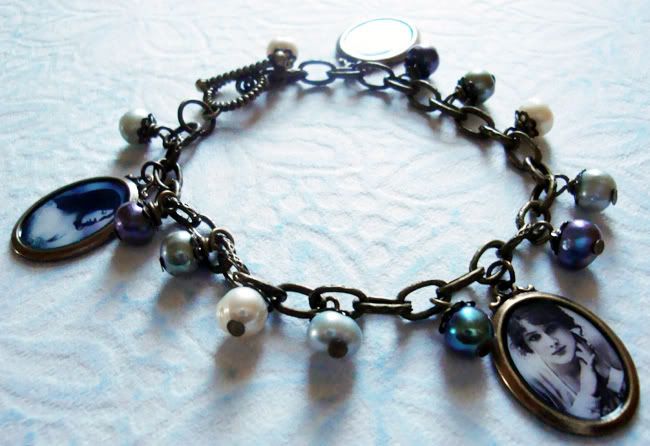 Each new bid should be written as a "response" in a response thread to this post.
Bidding will end at 12 midnight EST on Sunday, March 1st. (That is to say, any bids placed after 12:01 am on March 1st will not be eligible.)
Payment for auction items should be sent directly to Tess' Paypal account; there is a Pay Pal button on the profile page of this community that you must use to send your payment. I will be providing shipping free of charge. Once you have paid for your item, please forward me the Pay Pal receipt (you should receive one from Pay Pal in your email) to sihaya09 "at" yahoo "dot" com so that I will know that you have paid. Thank you so much and happy bidding!
(Thanks to Lindensidhe for that verbage!)
Cheers,
Chris